Shandong Loyal Chemical Co., Ltd. specialises in the production of PVC STABILIZER and other products. The company serves its customers with high quality products and constantly integrates the excellent technical production experience of PVC STABILIZER at home and abroad to provide customers with high quality Pvc Heat Stabilizer products.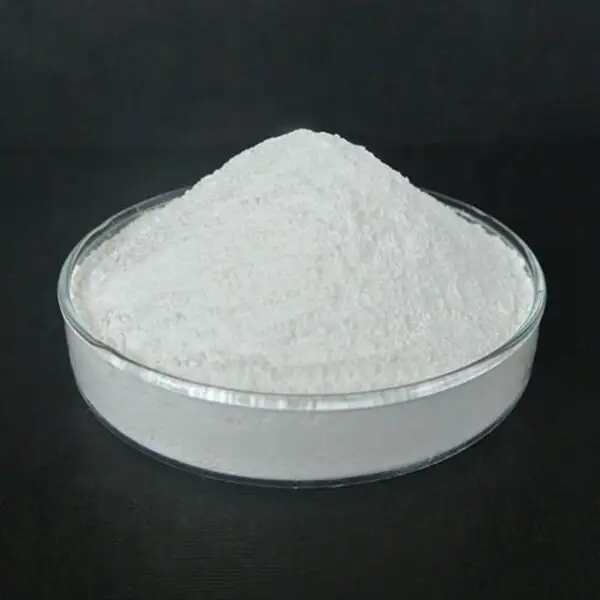 PVC STABILIZER Detail Introduction
PVC STABILIZER enables polymer compounds to be used without structural changes in the presence of heat, light or oxygen, for example during processing, storage or use of the product. It is also possible to break chains or crosslinks and deteriorate properties.
It is therefore necessary to add an appropriate Heat Stabiliser during processing so that the structure of the polymer compound is not damaged or its ring breakage is prolonged and the quality of the product is stabilised. This added substance is commonly known as Pvc Stabilizer.
Stabilisers manufactured by Shandong Polymer Additives are divided into heat stabilisers, light stabilisers and antioxidants according to their effect on heat, light and oxygen, of which Heat Stabilizer is the most important additive for pvc.
Polyvinyl chloride (PVC) has the advantages of good acid and alkali resistance, abrasion resistance, electrical insulation, non-flammable and self-extinguishing and low price, making it a very widely used thermoplastic. Despite its many advantages, PVC has a fatal disadvantage, namely its poor thermal stability. PVC usually starts to degrade when heated to 140°C, while its processing and moulding temperature is around 160-200°C. Therefore, Heat Stabilizer must be added to inhibit the degradation of PVC during processing and moulding.
Pvc Heat Stabilizer is mainly used for PVC and other polymers containing chlorine. If the PVC plastic contains small amounts of impurities such as lead salts, metal soaps, phenols, aromatic amines, etc., it does not affect its processing and application, but also serves to retard its thermal decomposition to a certain extent.
What is the principle of action of the Pvc Heat Stabilizer?
How does Pvc Heat Stabilizer work?

1

Heat Stabilizer absorbs hydrogen chloride Me(OOCR)2+ 2HCl=== MeCl2+ 2HOOCR

2

Pvc Heat Stabilizer eliminates unstable chlorine atom substitution or eliminates unstable chlorine atoms.

3

Pvc Stabilizer prevents auto-oxidation Polyvinyl chloride is highly susceptible to degradation by O2 oxidation in the presence of thermal oxygen and shear forces.

4

Heat Stabilizer adds metal salts of maleic acid to inhibit or eliminate double bonds or to make them shorter or less frequent.
Pvc Heat Stabilizer Reference Formulation.
Pvc Heat Stabilizer Reference Formulation

Ingredient Mass

%

Zinc Stearate

20~25%

Calcium Stearate

20~25%

Hydrotalcite

15~20%

Paraffin wax

3~8%

Polyethylene wax

5~10%

Calcium carbonate

25~30%

Dibenzoylmethane

0~1%

Dipentaerythritol

3~8%
Principle analysis of heat stabilizer needed for PVC processing
The ideal PVC structure is the first-tail structure - CH2-CHCl - CH2-CHCl-, which is quite stable. However, the synthesis of PVC is not yet possible in the same way as the synthesis of cis-butadiene, which is subjected to directed and regular polymerisation under the action of a zigzag catalyst.
The polymerisation of vinyl chloride is a random polymerisation of free radicals, which, in addition to a stable first-tail structure, has a first-head structure -CH2-CHCl-CHCl-CH- and a last-tail structure -CHCl-CH2-CH2-CHCl-; there is coupled disproportionation to produce vinyl junctions CH2 =CH-CHCl-CH2- structures and allyl chloride -CH2-CH=CH-CHCl-CH2 etc.
PVC is easily degraded during processing precisely because of the instability in the structure of the PVC molecular chain, which decomposes at a temperature of about 130°C without stabilisation. However, to process PVC resin into useful products, the moulding temperature has to be above 190°C. Therefore, heat stabilisers must be added to improve the structure.
Heat Stabilizers are a class of Pvc Stabilizers that prevent or reduce the degradation or cross-linking of polymers by heat during processing and use, extending the life of the composite material. commonly used Pvc Stabilizers can be classified as salt-based, fatty acid soaps, organotin compounds, complex heat stabilizers and pure organic compounds according to their main components.
Types of Pvc Stabilizers and their uses
| | |
| --- | --- |
| Lead Salt Stabilisers | Organic Tin Stabilisers |
| (1) Simple lead salt stabilizers, mostly salt-based salts containing PbO; | (1) Aliphatic acid salts, mainly dibutyltin dilaurate, dioctyltin dilaurate, etc. |
| (2) Heat stabilisers with a lubricating effect, mainly neutral and salt-based salts of fatty acids; | (2) Maleate salts, mainly dibutyltin maleate, dibutyltin bis(monobutyl maleate), dioctyltin maleate, etc. |
| (3) Composite lead salt stabilizers, and solid and liquid composite stabilizers containing synergistic mixtures of lead salts and other stabilizers and components. | (3) Thiol salts, of which bis(thiocarboxylic acid) esters are the most used. |
Pvc Heat Stabilizer is an excellent heat stabiliser. It has good compatibility, low volatility, low migration and good light resistance. It is suitable for soft pipes, granulation, calendered films, toys, conveyor belts, advertising cloth, wallpaper and other PVC products.
Advantageous features of Pvc Heat Stabilizer.
Advantageous features of Pvc Heat Stabilizer

1

Heat Stabilizer can replace organic tin stabilisers and lead salt-based stabilisers to meet the environmental health requirements of non-toxic wires and cables.

2

Pvc Stabilizer has excellent initial whiteness and thermal stability and is resistant to sulphur contamination.

3

Pvc Stabilizer has good lubricity and unique coupling effect, giving the filler good dispersion, enhancing the wrapping with resin, improving the performance of products, reducing mechanical wear and extending the service life of equipment.

4

Pvc Heat Stabilizer has both toughening and melt promotion effects, with good plasticizing fluidity.

5

Pvc Stabilizer gives PVC blends good uniform plasticisation and high speed melt flow, resulting in a smooth surface.
1. What is PVC stabilizer?
Pvc Stabilizers can be added directly to PVC or in blends to prevent oxidation, chain breakage, uncontrolled recombination and cross-linking reactions caused by photo-oxidation. Essentially, they protect PVC from the harmful effects of extreme temperatures and UV radiation.
A Pvc Heat Stabilizer is a heat stabiliser for polyvinyl chloride and its copolymers. Classification is generally based on the chemical composition of the heat stabiliser, which can be alkaline lead salts, metal soaps, organotins, epoxy compounds, phosphite esters, polyols, etc. PVC stabilisers can be divided into primary and secondary stabilisers according to their role.
2. Which compound used as a stabilizer in PVC?
Barium-zinc additives are very effective Pvc Heat Stabilizers, but are limited to medical applications in some countries. Alternatives such as calcium-zinc formulations are often used to stabilise the heat resistance of medical grade PVC.
3. How many Pvc Stabilizer packages are available?
a. Liquid Barium-Zinc Compound Stabilizers
It is generally a light yellow to yellowish brown oily liquid with a specific gravity of 1.0-1.1 at room temperature, good heat resistance, not contaminated by sulphide, and can be used with epoxy plasticizers to improve the stabilization effect.
b. Liquid calcium-zinc compound stabilizer
The main components of non-toxic liquid calcium and zinc stabilizers are calcium stearate, calcium ricinoleate, zinc stearate, zinc ricinoleate, and epoxidized soybean oil, UV absorbers, etc. Liquid calcium and zinc stabilizers are generally used in organic solvents more easily soluble fatty acid calcium and zinc salts with a low carbon number. It is a non-toxic stabilizer for PVC and is mainly used as a stabilizer for food packaging films and utensil foam artificial leather.
c. Liquid barium-cadmium and liquid barium-cadmium-zinc compound stabilizers, these compound stabilizers are mainly used in the processing of soft PVC products.
d. Lead salt compound stabilizer heat stability is good, has been widely used, but the lead salt powder fine, ingredients and mixing, its dust by human inhalation will cause lead poisoning, for this reason, scientists and researchers have developed a new compound lead salt heat stabilizer.
4. Pvc Heat Stabilizer safety issues.
The safety of Pvc Heat Stabilizer has received more and more attention, and the safety of Pvc Heat Stabilizer should be considered from three aspects, one is the safety of the processors who use the raw materials, the second is the safety protection of the users, and the third is the safety of the waste to the environment.
The safety of the processors can be addressed through the liquefaction, paste and granulation of the Pvc Stabiliser. For the safety of the user, the Pvc Stabiliser can be polymerised or reactive stabilisers can be prepared to improve its resistance to extraction, but given that stabilisation is a chemical reaction at the molecular level, these methods are not the most appropriate and the best method is to use a high safety Pvc Stabiliser.
When choosing a Pvc Stabiliser, the safety of the chemicals produced by the reaction between the resin and the stabiliser, or between the stabilisers, must also be considered.
Shandong Loyal Chemical Co., Ltd. as a professional Pvc Heat Stabilizer, not only has a high quality product, but also a good price for Pvc Stabilizer.
5. What does Pvc Heat Stabilizer do?
Pvc Heat Stabilizer delays or avoids heat-induced damage and further degradation of plastics.
Without specifying it, heat stabilisers refer specifically to the stabilisers used in the processing of PVC and vinyl chloride copolymers, i.e. Pvc Heat Stabilizer.
PVC and vinyl chloride copolymers are heat-sensitive resins that are susceptible to the release of hydrogen chloride during heat processing, which can lead to thermal ageing and degradation reactions. Widely used heat stabilizers in industry include salt-based lead salts, metal soaps, organotins, organic antimony and other primary stabilizers and epoxy compounds, phosphite esters, polyols, diketones and other organic auxiliary stabilizers.
6. Mechanism of action of Pvc Heat Stabilizer.
Pvc Pipe Stabilizers have the ability to absorb and neutralise HCL and inhibit its autocatalytic effect.
These Pvc Stabilizers include lead salts, organic acid metal soaps, organic tin compounds, epoxy compounds, phenol salts and metal thiol salts. They can react with HCL and inhibit the reaction of PVC to remove HCL. For example, organotin stabilizers are used in coordination with the unstable chlorine atoms of PVC molecules, in which the organotin is replaced with the unstable chlorine atoms.
Pvc Pipe Stabilizer reacts with the polyene structure in an addition reaction, destroying the formation of a large conjugate system and reducing colouration. The salts or esters of unsaturated acids contain double bonds and undergo a double-alkene addition reaction with the conjugated double bonds in the PVC molecule, thus destroying the conjugated structure, inhibiting discolouration, trapping free radicals and preventing oxidation reactions.
Such as the addition of phenolic heat stabilizers can block the deHCL, is due to the phenol to give the H atom radicals can be coupled with the degradation of the PVC macromolecule radicals, the formation of substances can not react with O2, and has a thermal stabilization effect. Such heat stabilisers can have one or several roles.